LJ Host Ventures and Collaborations
We're constantly developing our own internal projects. Sometimes built from scratch, sometimes bringing new life to an acquisition, the best of which are showcased here.
Form To Email

Founded in 2003 and acquired by LJ HOST in 2011, FormToEmail is one of the most popular form processing services on the web. Utilized by over 50,000 websites, it provides a simple and flexible way to process forms. Available as a cloud based SaaS or a PHP script. It is very easy to implement and extremely feature rich.

Visit FormToEmail »
Franchises Under 10k .net

FranchisesUnder10k.net is the #1 information source for cheap franchises. Driving high converting leads, Franchises Under 10k connects prospects looking to start their own franchise with the best low cost franchise opportunities.

Visit Franchises Under 10k »
Crickets.org [In Development]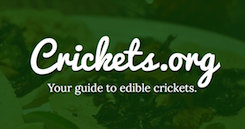 Launching soon... Crickets.org aims to educate about the benefits of eating crickets as an alternative and sustainable protein source.

Visit Crickets.org »
Drop In Blog

The most efficient and flexible way to add a blog to an existing site. DropInBlog integrates with your site template. No software to install or themes to code and manage. An easy cloud based admin panel makes posting dead simple. Never get lost in a WordPress admin panel again.

Visit DropInBlog »
Hotel Spinner / Hotel Comparison

Launched in 2010, Hotel Spinner is an aggregator of over 30 worldwide hotel booking sites. Pioneering the "Review Summary", the site makes choosing a hotel simpler than ever, by comparing dozens of sites to find the best price available.
In 2013, the Hotel Spinner technology and brand were sold and rebranded as Hotel Comparison. We wish them the best of luck with their new venture.
Acquisitions
LJ HOST is currently in the market to acquire web properties earning 4 figure monthly incomes in the fields of travel or web development. Please contact us if you have such a property available and include the URL, traffic information, revenue, and asking price.